INTRODUCING THE FIRST SPORTSWEAR
It removes the hair tie from your wrist preventing those uncomfortable indentations.
SAVI SLEEK is designed to HOLD any standard hair tie within the bracelet channel.
The Best Hair Tie Bracelet - A Functional Activewear Accessory
When you search for HAIR TIE BRACELETS, there are different options but you want to know which one is best, so you end up with the product that works for you. In this blog, I'm going to break down why the SAVI SLEEK (by SAVI STYLE) product is the best "Hair Tie Bracelet" period. Bottom line – let's get those Hair Ties off your wrist / skin while adding a fashion forward stylish look!
SAVI STYLE is a brand that provides functional sportswear accessories for on-the-go women. SAVI STYLE cares about women and is about providing real function, real style, and real solutions to their daily lives. The Bracelet Hair Tie Holder is just one way of appreciation towards our customers. SAVI STYLE also provides self-care and self-love on all aspects of life from women entrepreneurship, to self-care applications (cosmetics, skin care, etc…), to health tips regarding food and / or other consumable products.
The SAVI STYLE brand is providing a knowledge base for women with honest feedback on products that work or don't work based on research and real-life experimenting.
Our mission is to provide fashionable sportswear accessories to meet the needs of everyday, on-the-go women. Now, on to our first product SAVI SLEEK, a Sportswear Hair Tie Bracelet.
Bringing style to your wardrobe is a must but there is the inevitable hair up/hair down dilemma which requires a hair tie on your wrist at all times. SAVI SLEEK brings fashion and functionality to hair ties for all occasions. Our stylish bracelet is designed for women to fashionably transition your hair between morning workouts, daily conference meetings and happy hour with the girls. Let SAVI STYLE sportswear accessories activate your everyday style!
SAVI STYLE Cares About Women

The SAVI SLEEK product was first and foremost developed to protect you from those irritating hair tie indentations on your wrist. SAVI STYLE cares about women and elastic hair ties are known to cut off circulation on your wrist which is unhealthy. This can cause purple / red marks, skin irritation, itchiness, and pain due to the restriction of blood flow. Also, hair ties around the wrist can carry bacteria and cause infections. Case in point, a Kentucky woman gets life-threatening infection from hair tie around her wrist, the hair-tie caused the infection.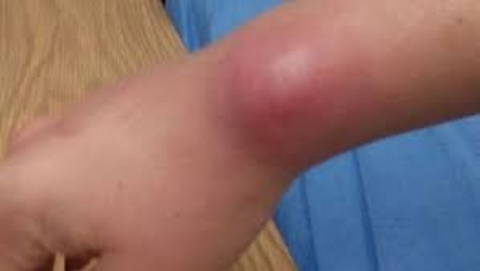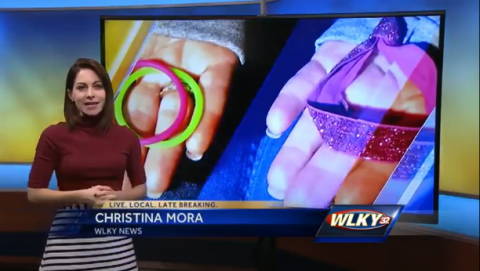 Amazingly, the story was also covered by Shape.com, RealSimple.com, TheCut.com, Huffingtonpost.com, Allure.com, People.com to name a few. That's some SERIOUS awareness from big publishers about the risk of wearing these ponytail holders around the wrist, yet so many women still do this bad habit. As for why women still wear hair ties on their wrist, I completely understand as us women want our hair ties to be conveniently near us for when we need it most. We need hair ties at various times throughout the day (mornings getting ready for the day ahead, at school or work, during workouts, and when meeting up with the girls). Women needed a solution that provided convenience, comfort, and protection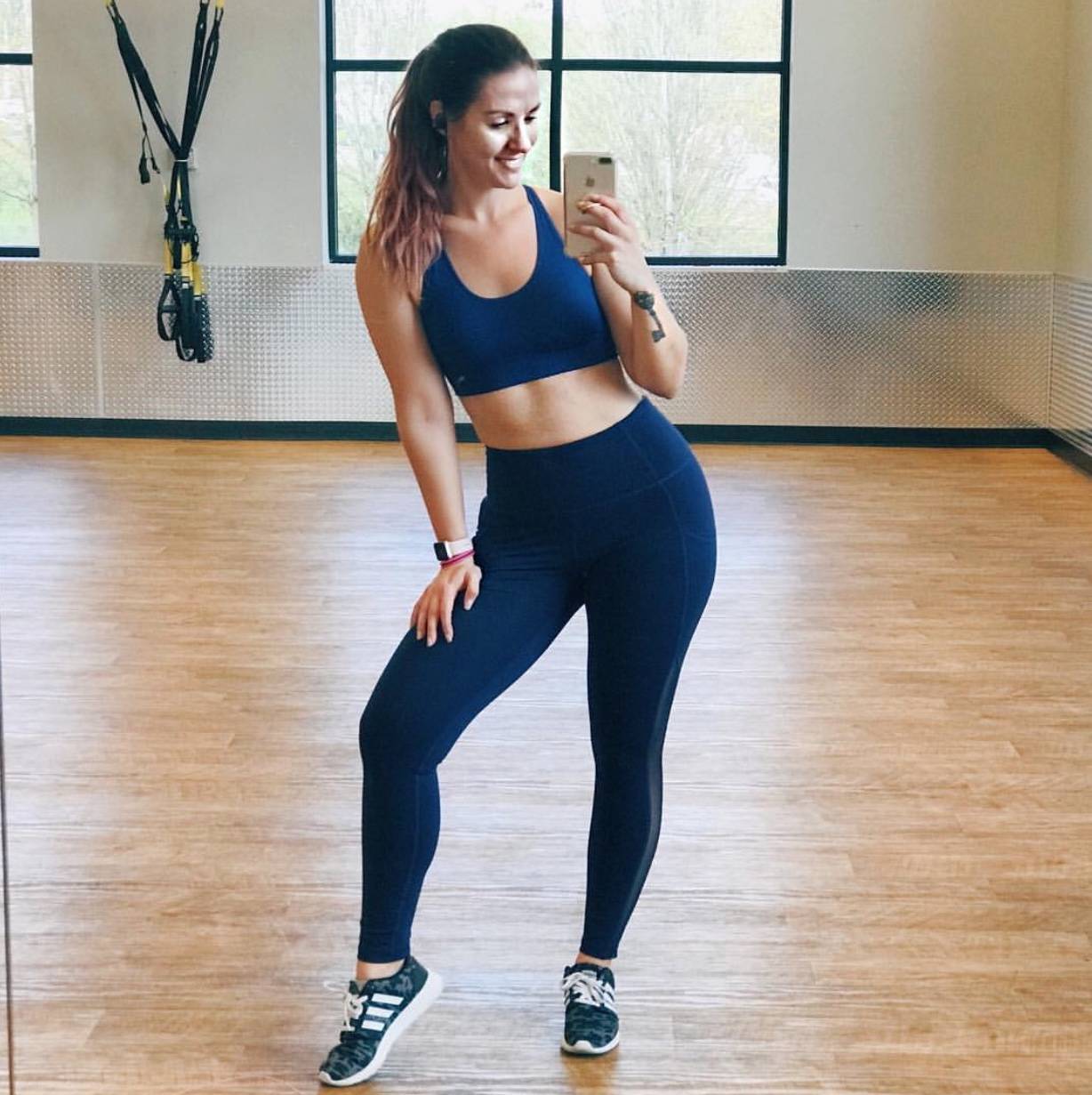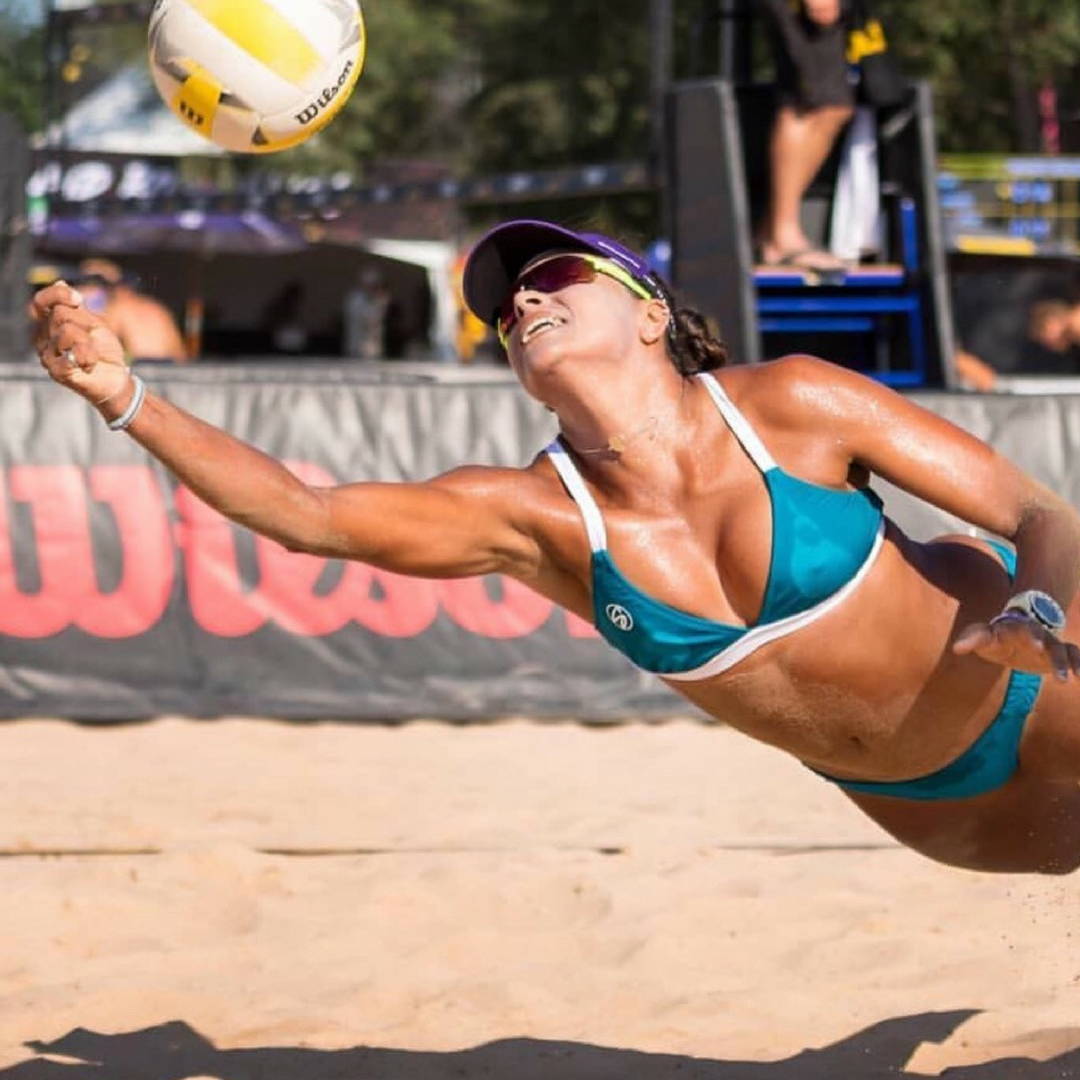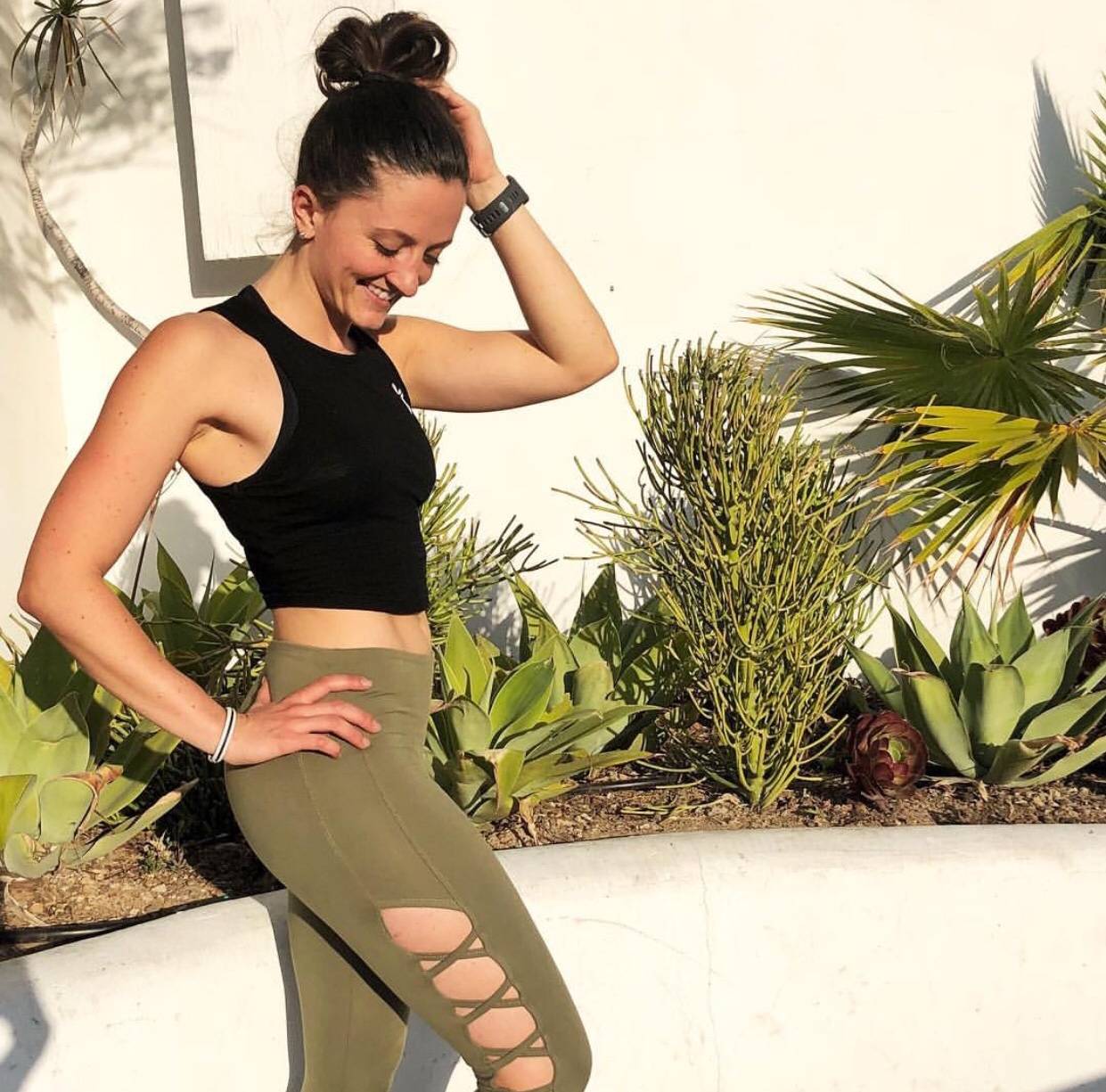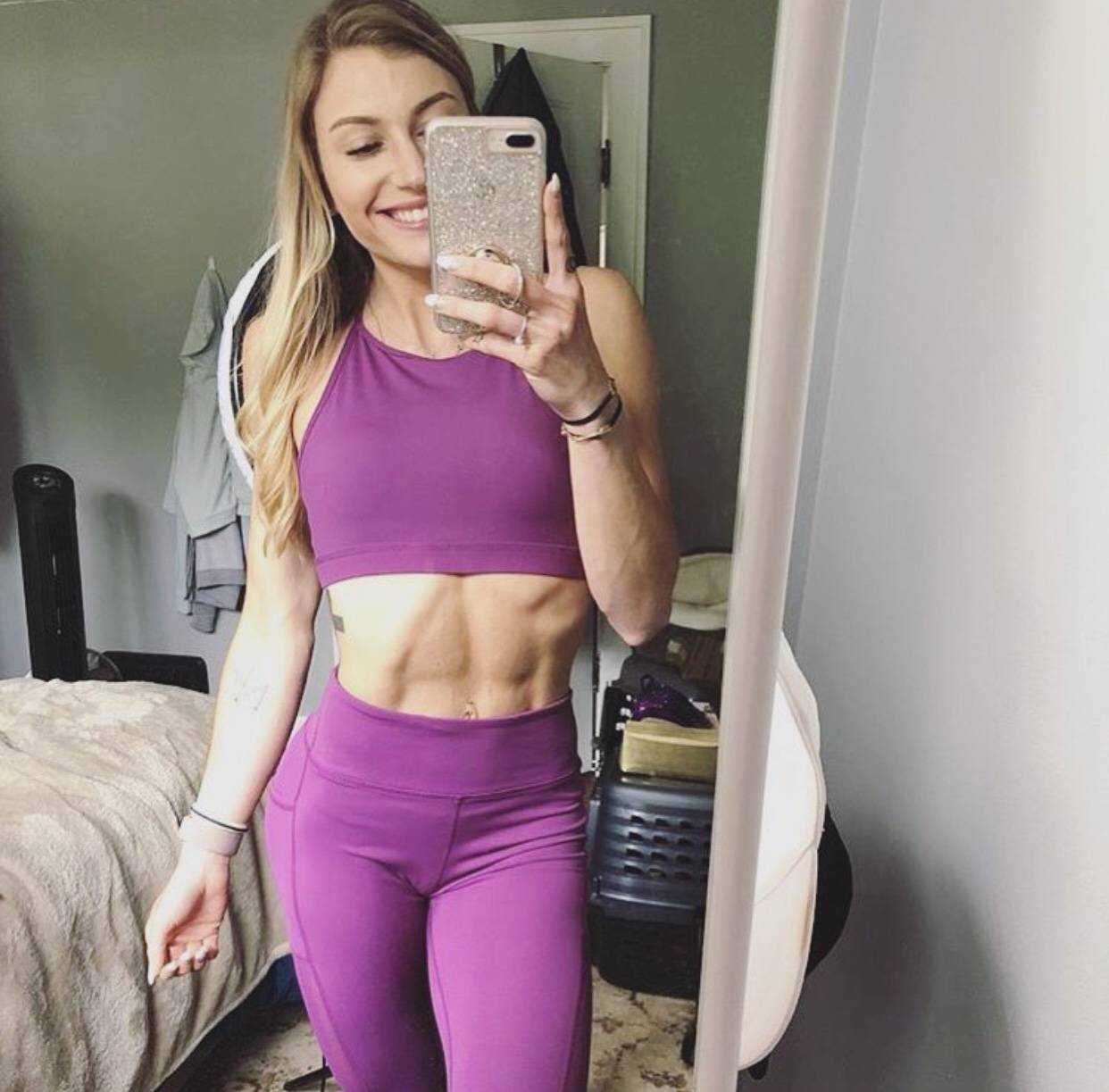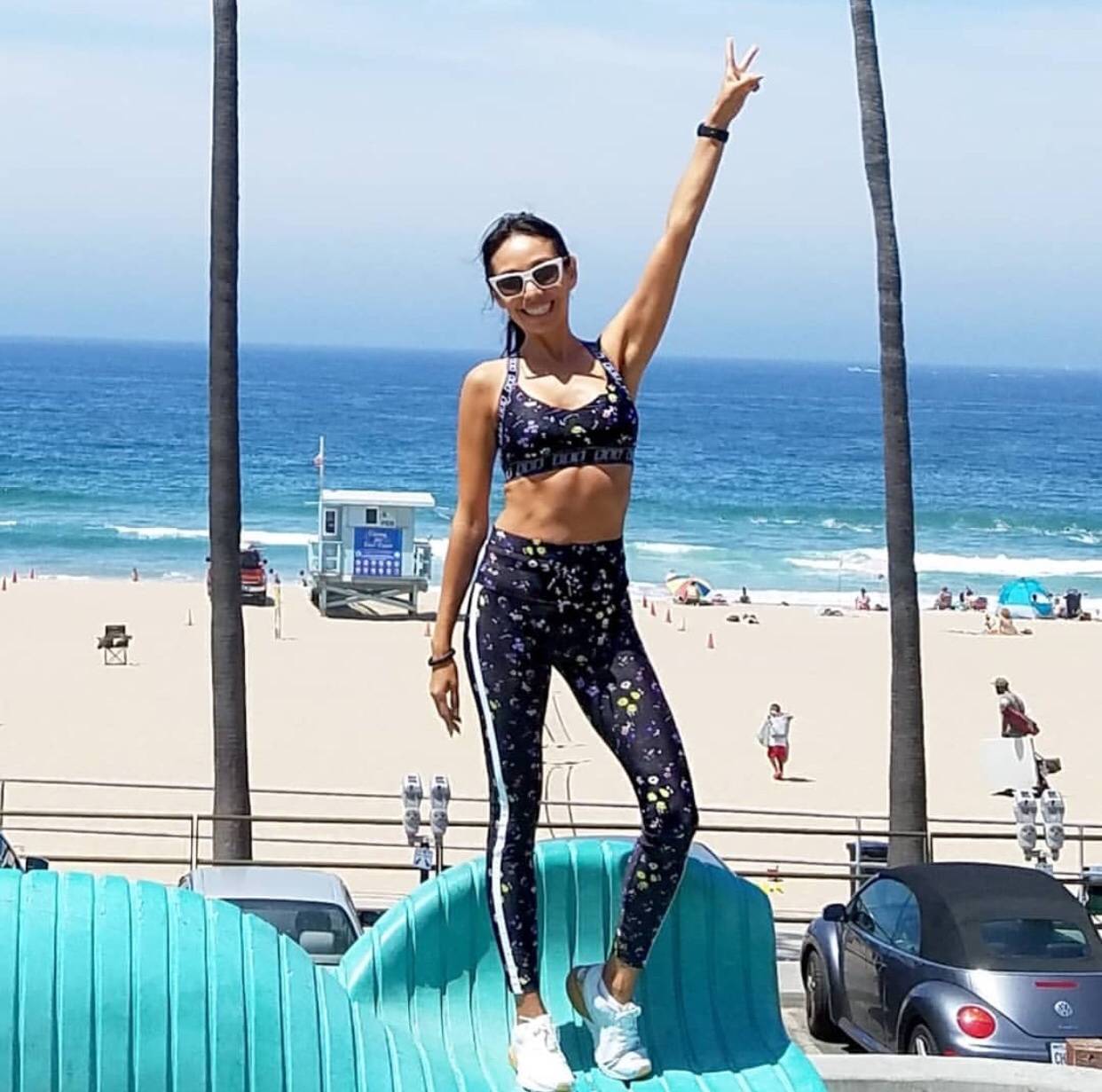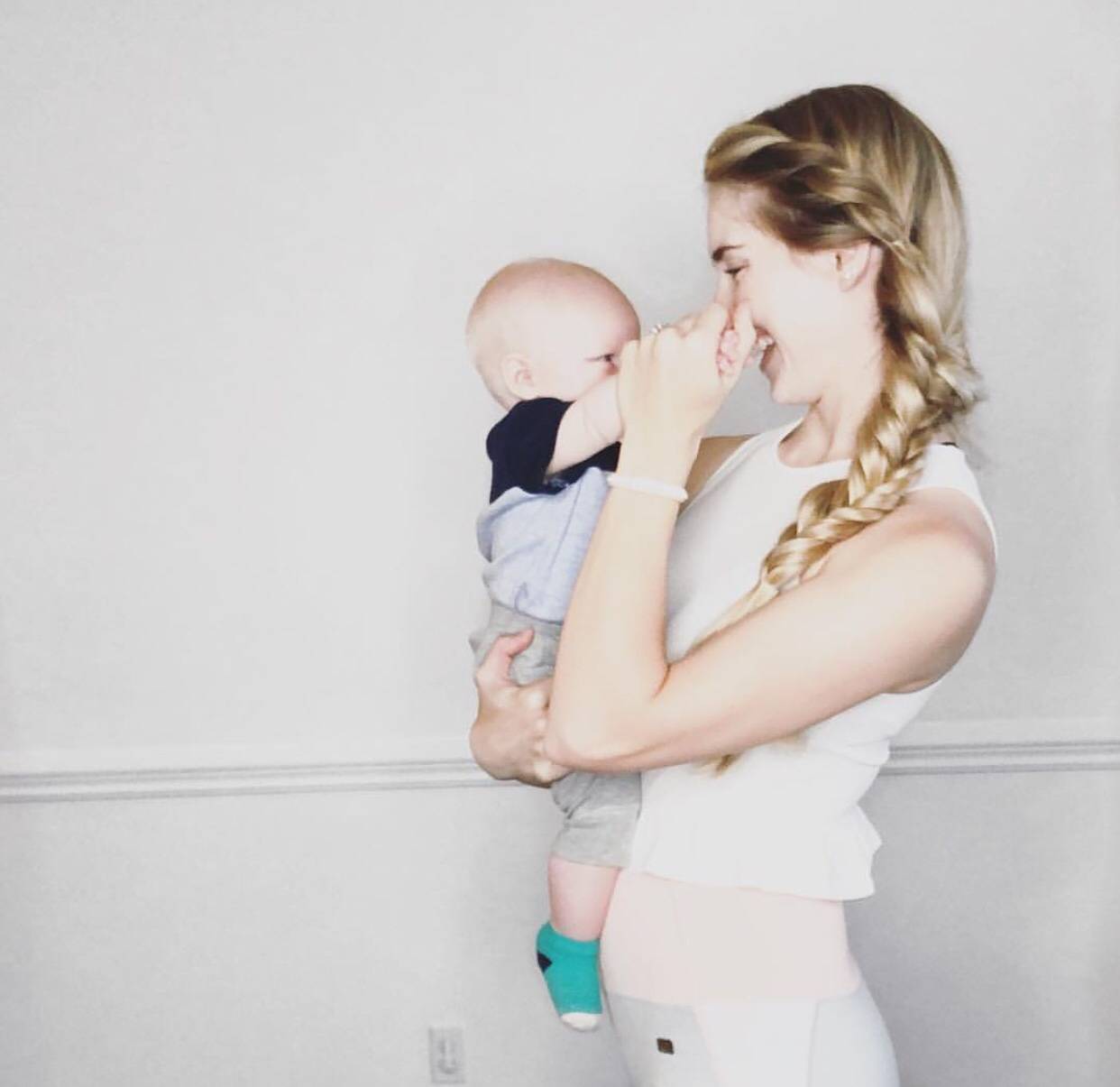 SAVI SLEEK'S Features & Benefits
I accepted the challenge in developing a product for women that provides a solution that would prevent hair tie indentations on the wrist (no more circulation cut-off). But don't women have hair ties with them all the time? Yes! Therefore, the solution needed to provide 24/7 usage without discomfort. Okay, now if we're talking about wearing a hair tie bracelet 24/7, elements such as water, sweat, salt, sand, dirt, detergents, etc… needed to be considered – problem solved! Also, if the user is wearing the bracelet all the time, it needs to be safe to the skin and comfortable – I couldn't agree more :)
I addressed all these requirements so that my product (SAVI SLEEK) would provide the ultimate user experience. And let's not forget about Fashion! The SAVI SLEEK bracelet is definitely functional, but we also developed a design that is stylish for daily use. More fun fashionable details below. Let me break down each feature and benefit for you.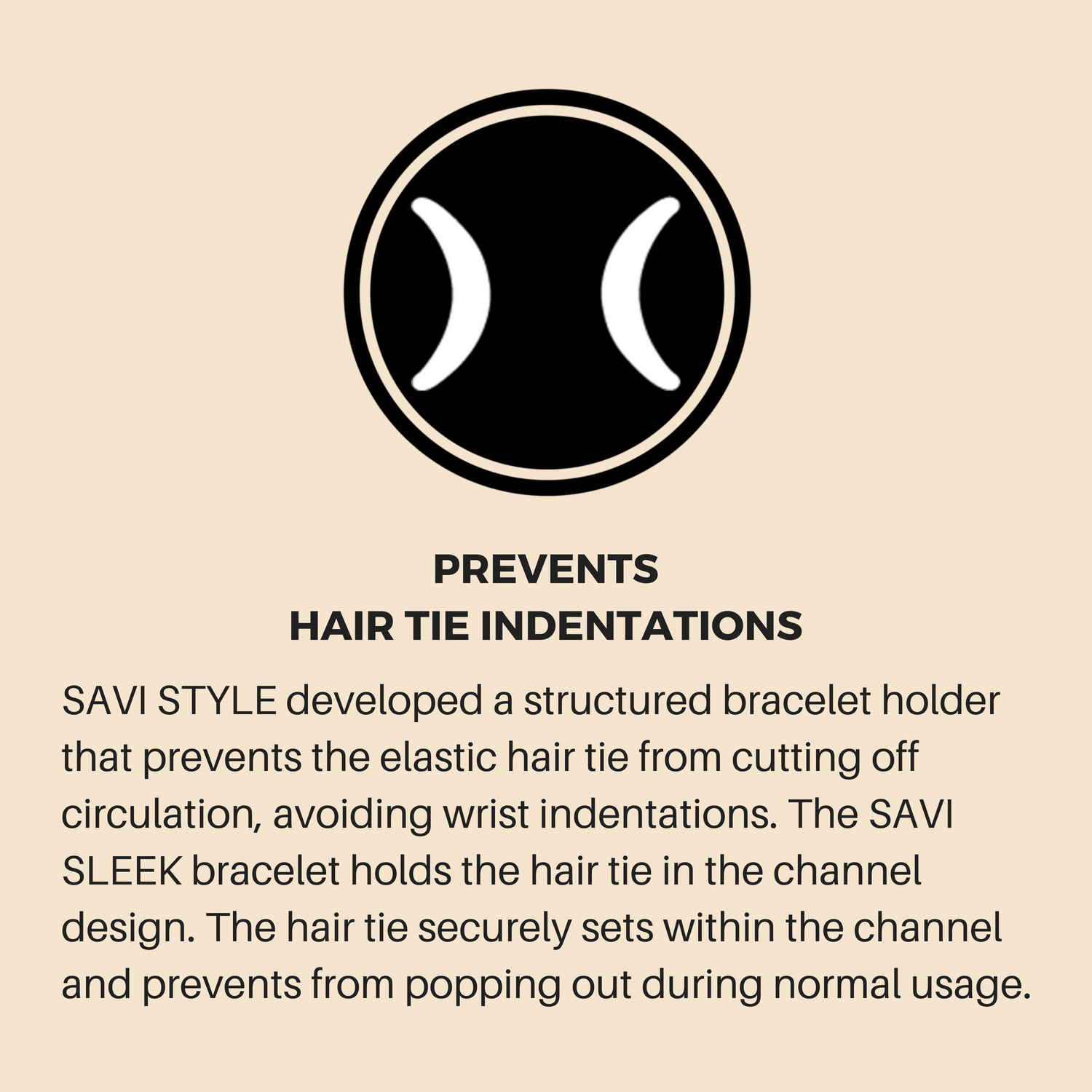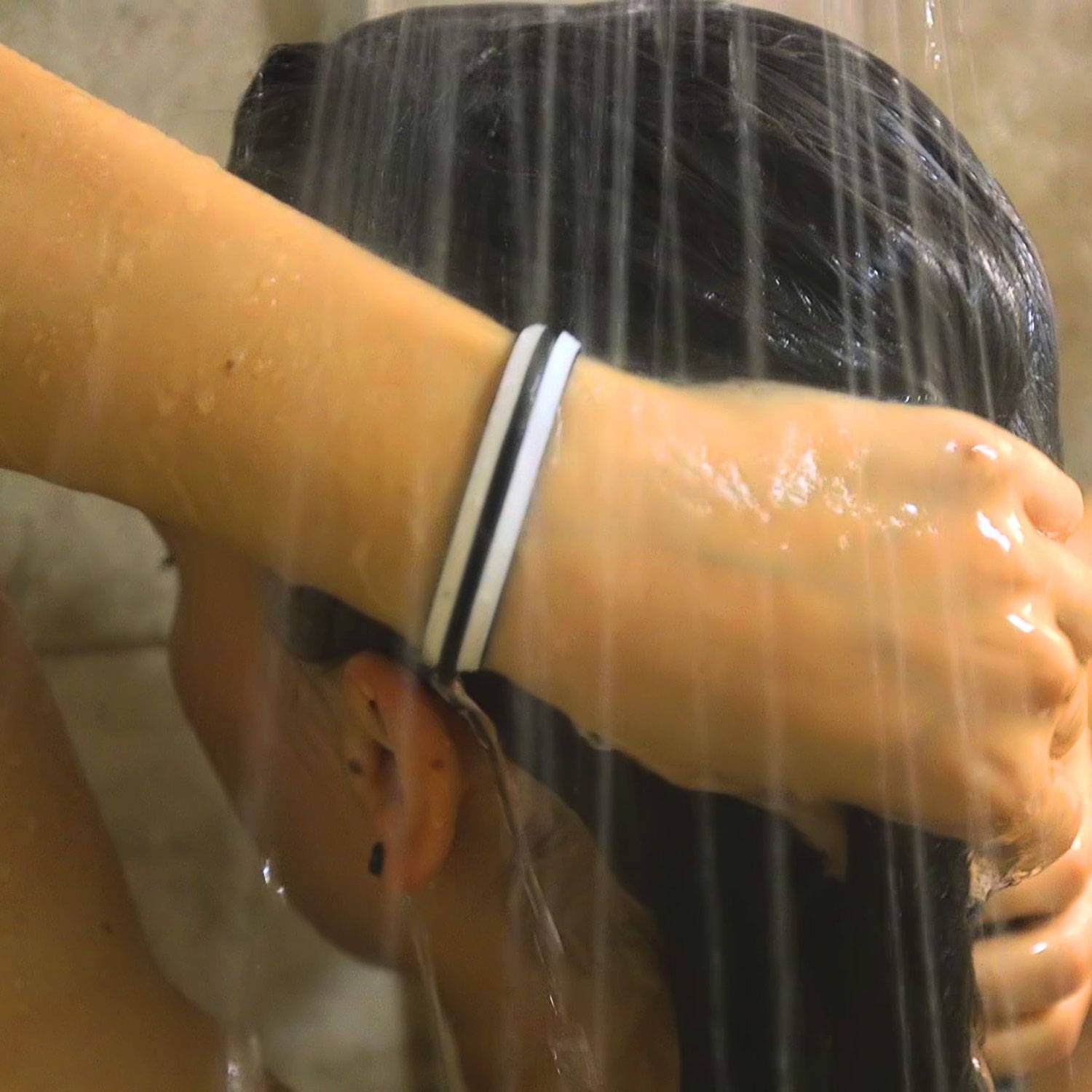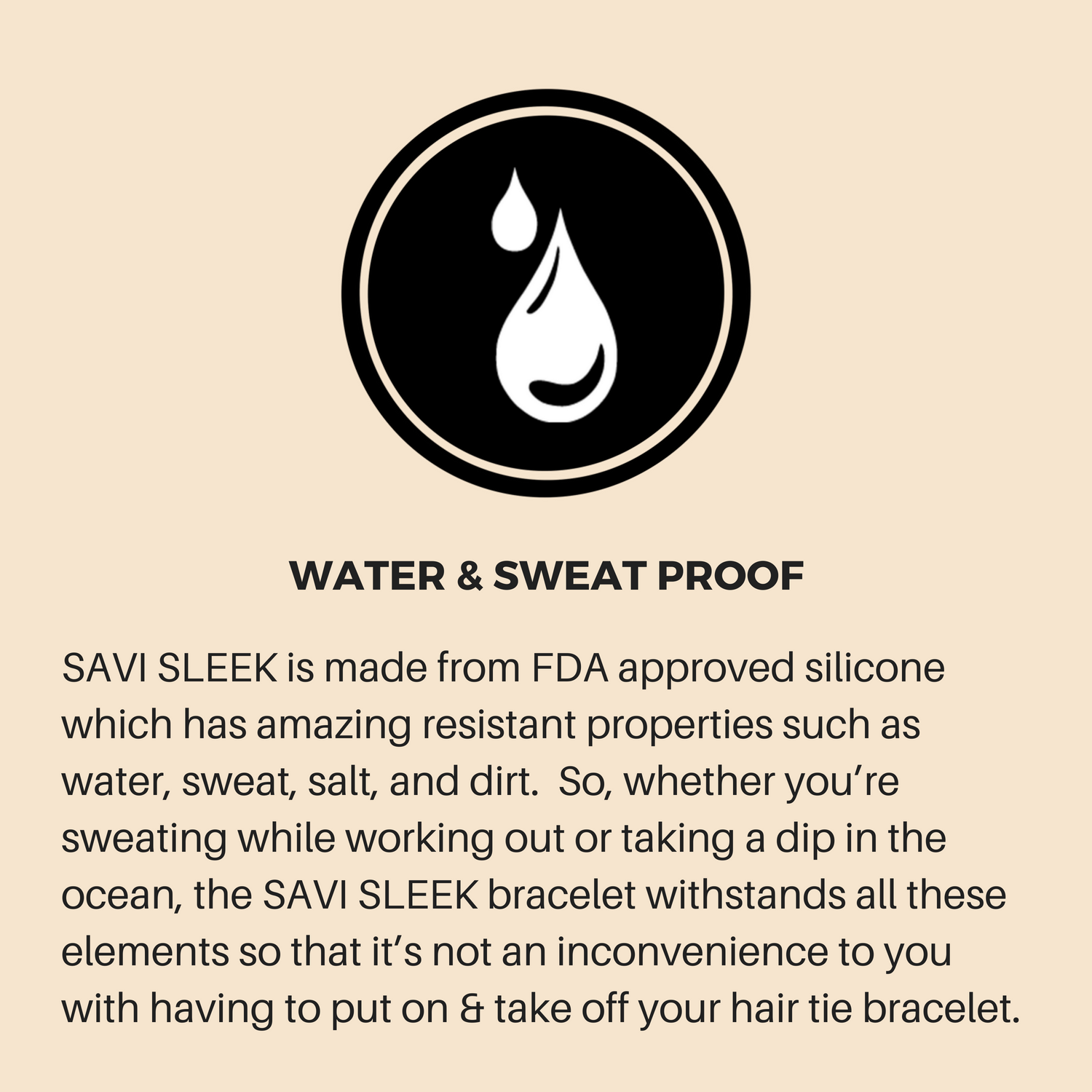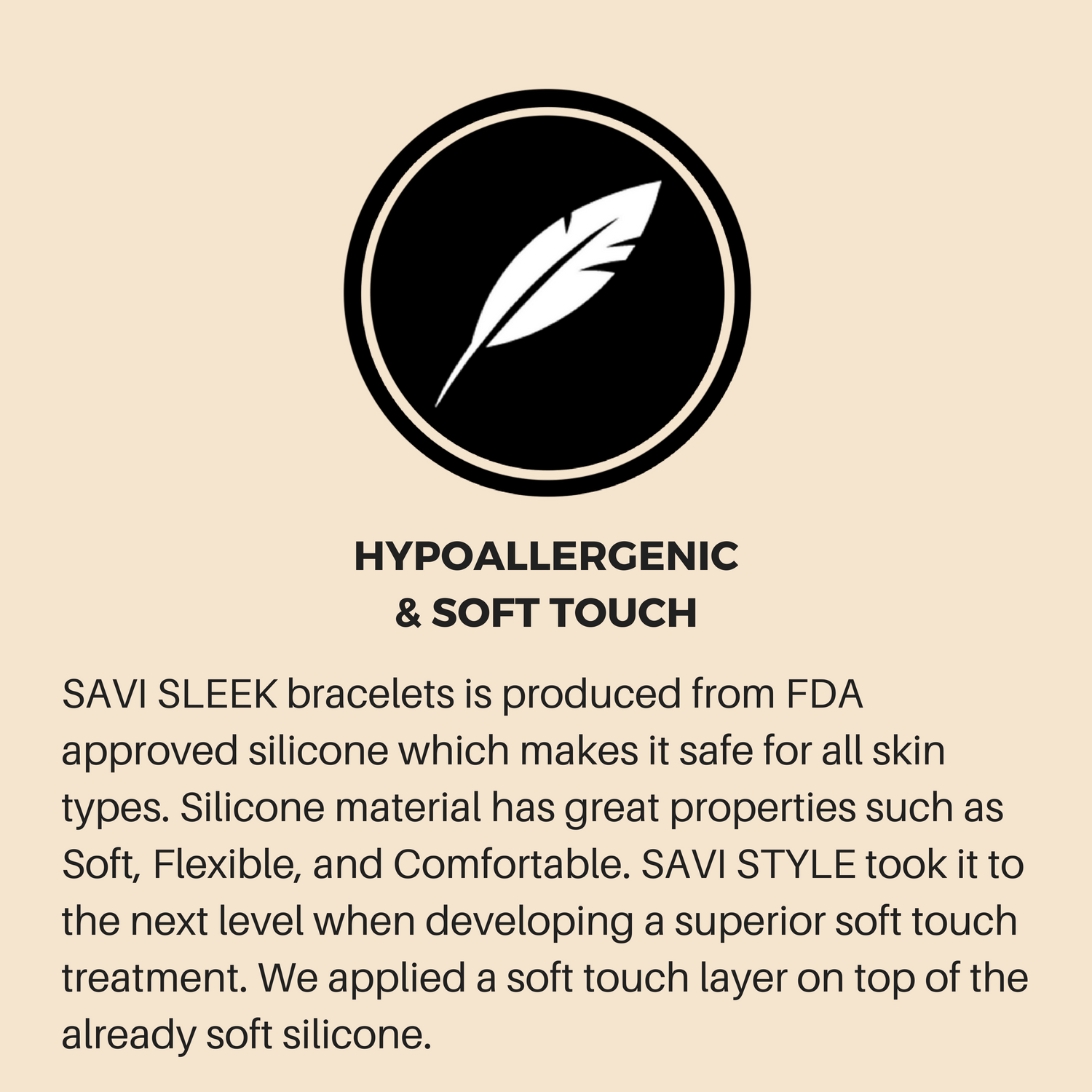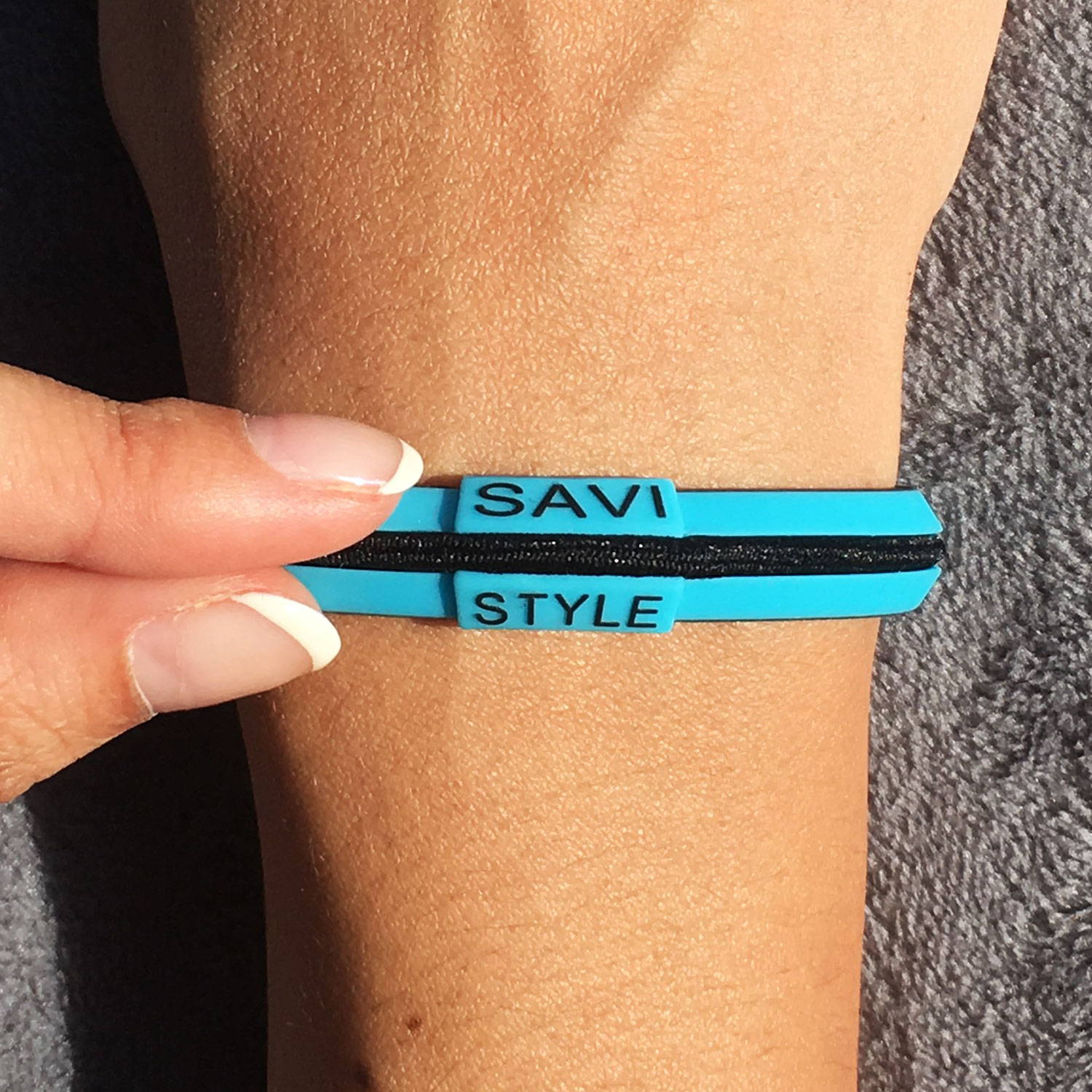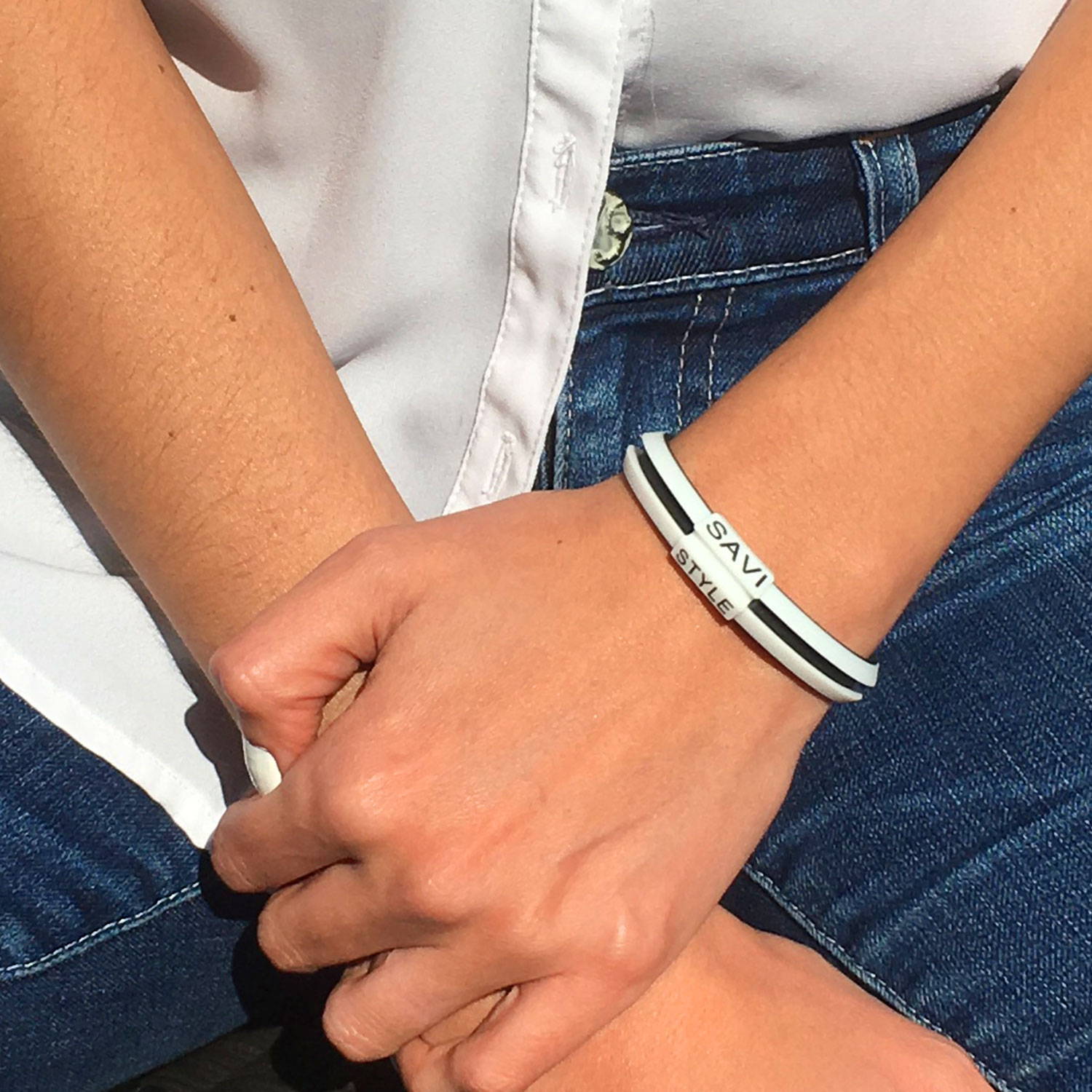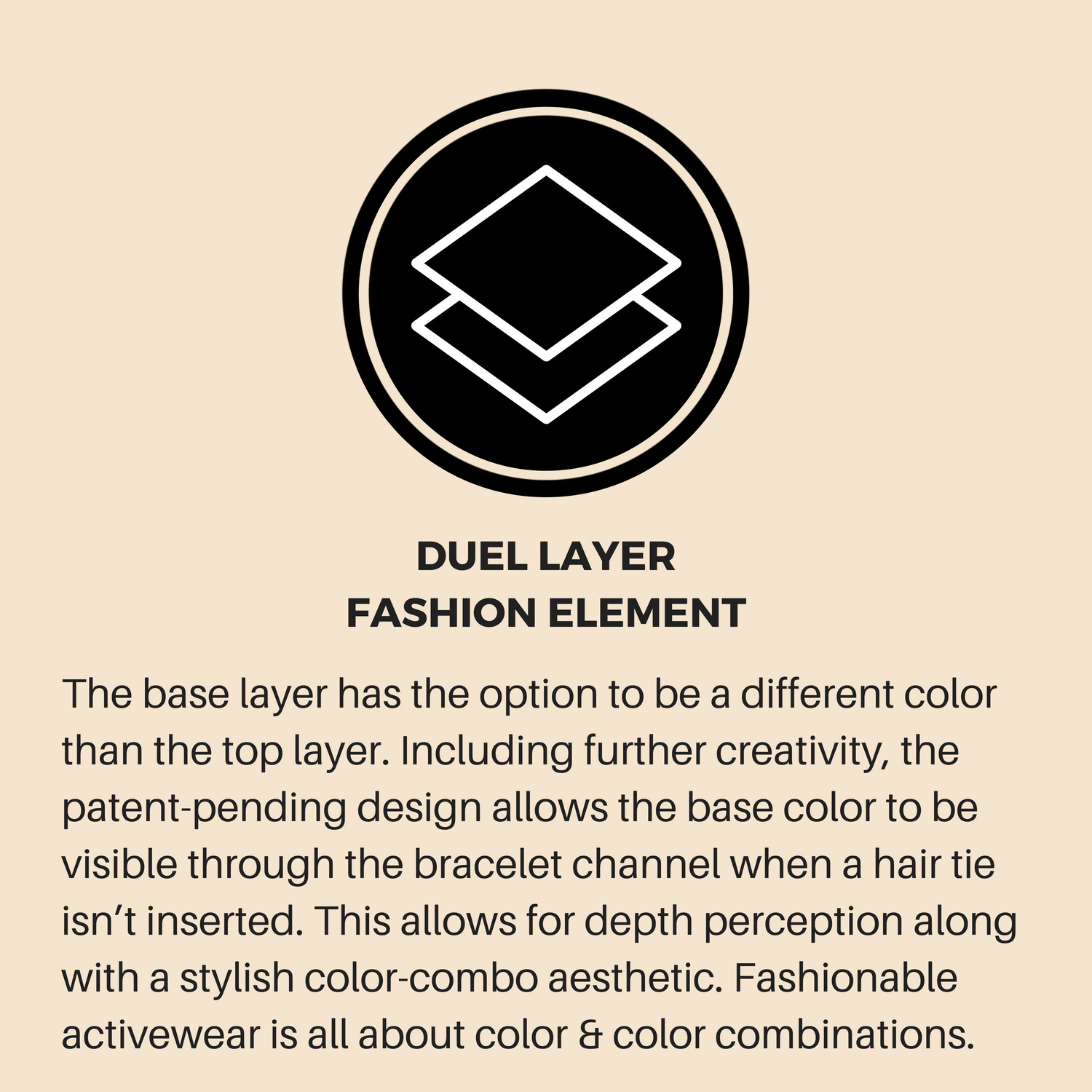 Wondering How To Use Your
SAVI SLEEK?
Step 1) Stretch your SAVI SLEEK bracelet over your wrist. *Note: You can stretch as much as needed; the bracelet won't break and will retract back to its original size
Step 2) Place any standard or thin hair tie within the SAVI SLEEK channel
Step 3) When you need to remove your hair tie, access the hair tie from the branding location where the hair tie elevates out of the channel, then Pinch, Pull, and you're Ready to Go!
  Follow us
Fashion Element That SAVI SLEEK Provides For Your Activewear
While designing SAVI SLEEK, delivering on functionality was a must but we also didn't forget how much we love fashion! The bracelet was designed with unique angles and features that provide a sleek stylish look. Fashionable activewear is all about color & color combinations therefore we went the extra mile with designing a dual-layered bracelet. The base layer has the option to be a different color than the top layer. Including further creativity, the patent pending design allows the base color to be visible through the bracelet channel when a hair tie isn't inserted. This allows for depth perception along with a stylish color-combo aesthetic.
In fact, the SAVI SLEEK bracelet is composed of six distinct parts that are bonded together therefore in future product launches, we have the option to have six assorted colors in one bracelet. This provides SAVI STYLE a fun runway of product development with color which will also include other cool features such as glitter, glow, and UV reaction elements (stay tuned and reach out to let us know what you prefer). The current SAVI SLEEK assortment consists of two collections – Originals and On Trend. The Originals are in line with popular bolder colors such as Black, White, Blue, and Pink with the base color being consistently Black. Regarding the On Trend collection, super trendy colors such as Nude, Violet, Coral, and Caribbean Green with the base color of White.
Color combinations – 8 combinations as of right now (let me know which colors you'd like to see next??) Mix & match your sportswear with your SAVI SLEEK. Both collections come in 3 different sizes (S, M, L).
Why is SAVI SLEEK the Best?
There are other hair tie bracelets in the market, but those products have limited usage when considering the average on-the-go woman. The most common type of competitor hair tie bracelets is made from metal and is in the form of a cuff design. Typically, the metal is coated with some form of chrome plating (gold, silver, rose gold, etc.). Chrome plated metal bracelets tend to lean towards more elegant events where as SAVI STYLE is providing a functional hair tie bracelet for the every-day woman. Also, the chrome plating is known to rub off onto the skin during perspiration or when in contact with water. Competitor products are typically rigid, not water & sweat proof, and are not comfortable for every-day 24/7 usage.
Regarding price, competitor prices are higher for the common cuff design compared to SAVI STYLE which offers an affordable price of $29.99 while providing more functionality for women on-the-go!
"I originally bought two as part of the Kickstarter campaign, and loved these so much, that I came back again."
"I ordered 2 bracelets (black and nude, size Medium), and they work great. No lines, no discomfort, and something that coordinates with your outfit."
  "I really enjoy how well it matches with most outfits. I thought I would only use it to work out but it's so lightweight and versatile that I never take it off!"
Which SAVI SLEEK are you WEARING this Summer?